Back
Valéo, Augmented Reality software component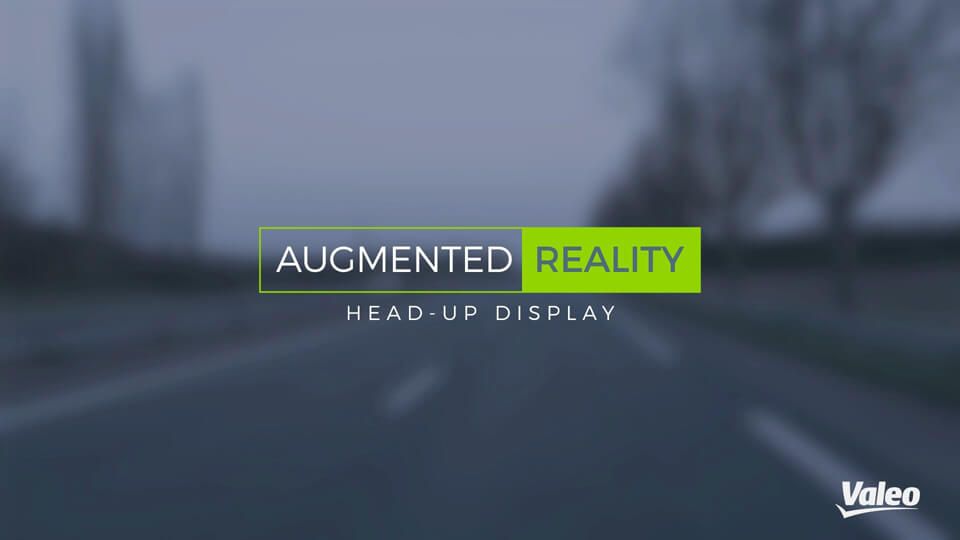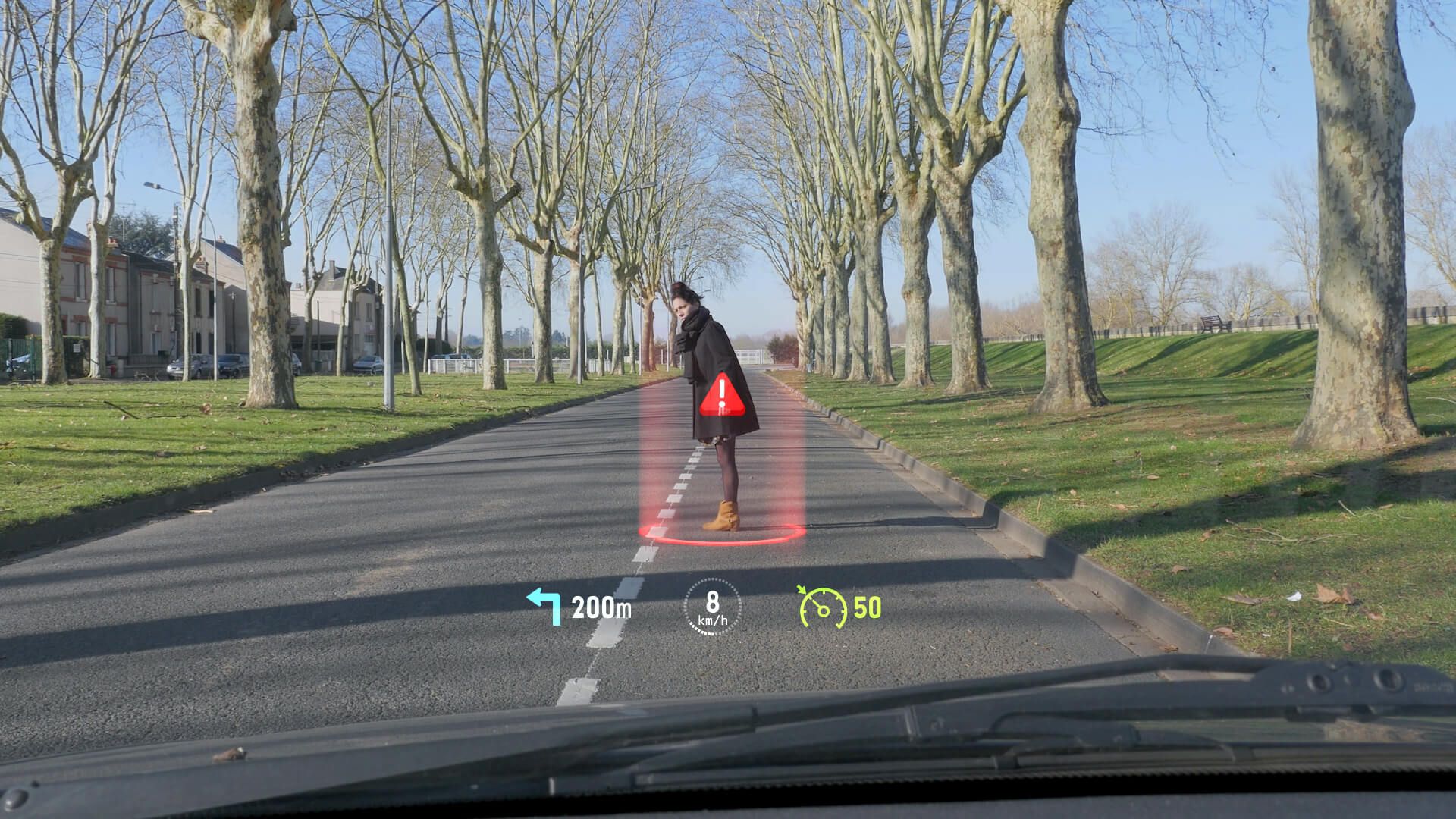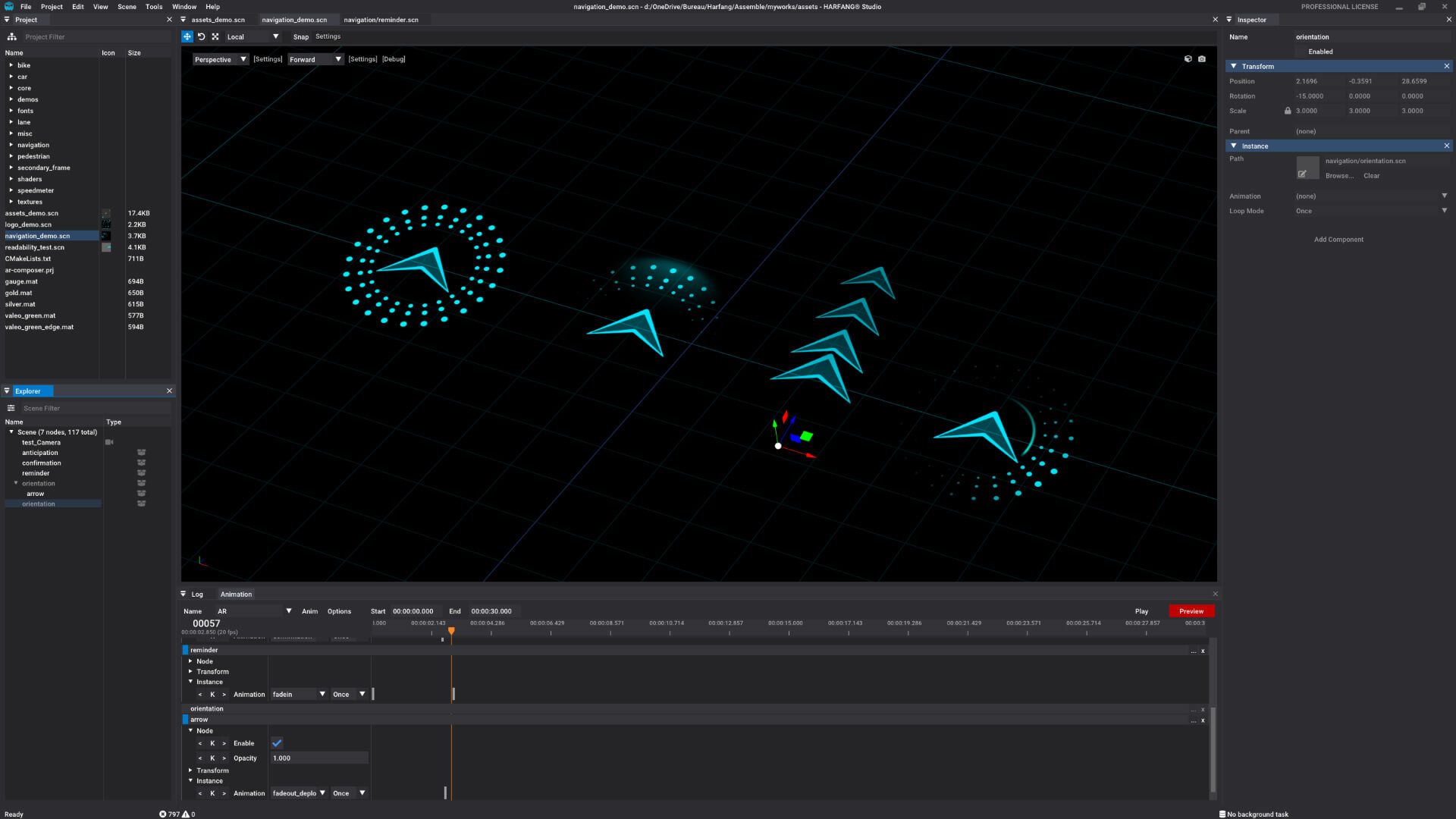 Real-time 3D display component used to project dynamic content (signage, directions, hazards) in augmented reality on the vehicle windscreen. This software component has been integrated on embedded automotive hardware in order to perform multiple functional demonstrations.
Client
VALEO CDA (Comfort & Driving Assistance)
Context
Valeo is imagining tomorrow's vehicle navigation experience with its windscreen-based heads-up display technology. The challenge was to offer a driving assistance device combining safety, legibility and accessibility. 3D augmented reality was the logical choice, allowing an unparalleled perception and assimilation of information in the environment.
Development time
Project completed in 4 months, with ongoing support since the delivery of the project:
User needs study & graphic research
Production of 2D and 3D content (icons & signage)
Creation of animated mock-ups for the validation of the design direction
Development of a dedicated API & editing of the relevant documentation
Content optimization and integration
Delivery of the rendering component
Usability and functionality tests
Team
5 people
Roles
Project Manager
C++ Developer
Motion Designer
3D Graphic Designer
Technical Artist
Technologies
HARFANG 3D Technology
Augmented Reality(AR)
Heads-Up Display (HUD)
Embedded automotive hardware
Linux